Brazilian Real to Chilean Peso (BRL/CLP)
Our currency converter show that the most popular Brazil BRL to Chile CLP exchange rate. The currency code for Brazilian Real is BRL, and the currency code for Chilean Peso is CLP or the symbol of Brazilian Real is R$ and Chilean Peso symbol is $. Below you will find both of the currency conversion rates, Pivot points, Technical Indicators and Moving Averages. And also you will find all the current and previous currency details like (5min, 15min, 30min, 1Hr, 5Hr, 1Day, 1week, 1Month) is chart time frame.
BRL/CLP
BRL/CLP NEWS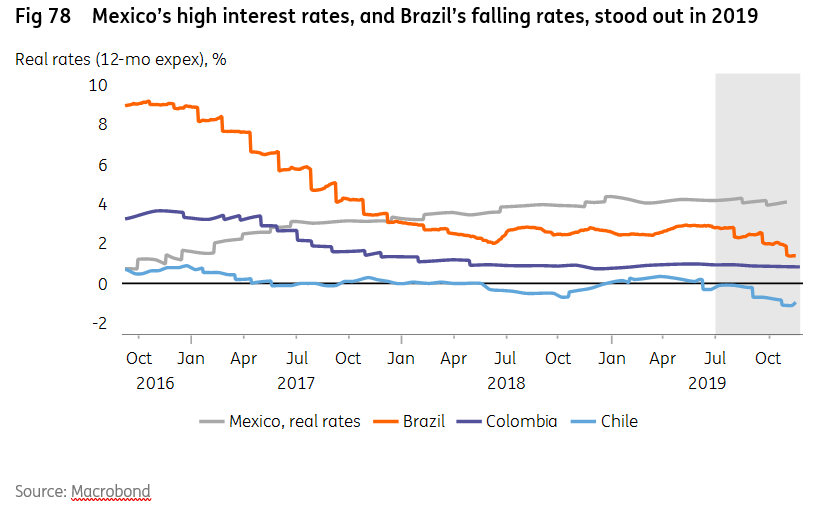 LATAM: Reversal Of Fortunes
By ING Economic and Financial Analysis - 4 months ago
Rate of interest differentials had been an important in explaining relative functionality in 2019.For 2020, idiosyncratic dangers appear extra beneficial to 2019's FX underperformers.Social unrest must stay the most important motive force for the area's FX outlook.Brazil's BRL has be…...
Read more