Chilean Peso to US Dollar (CLP/USD)
Our currency converter show that the most popular Chile CLP to United States USD exchange rate. The currency code for Chilean Peso is CLP, and the currency code for US Dollar is USD or the symbol of Chilean Peso is $ and US Dollar symbol is $. Below you will find both of the currency conversion rates, Pivot points, Technical Indicators and Moving Averages. And also you will find all the current and previous currency details like (5min, 15min, 30min, 1Hr, 5Hr, 1Day, 1week, 1Month) is chart time frame.
CLP/USD
CLP/USD NEWS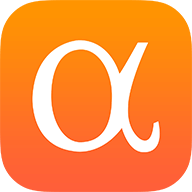 Coronavirus: Gauging The Marketplace Fall-Out
By ING Economic and Financial Analysis - 3 weeks ago
Chance aversion has hit asset markets as the arena reacts to information of the coronavirus.Uncertainty stands to call for an additional chance top class of sources uncovered to Chinese language call for.That potentially ability rates of interest remain decrease for longer.China-intensive commodities sta…...
Read more